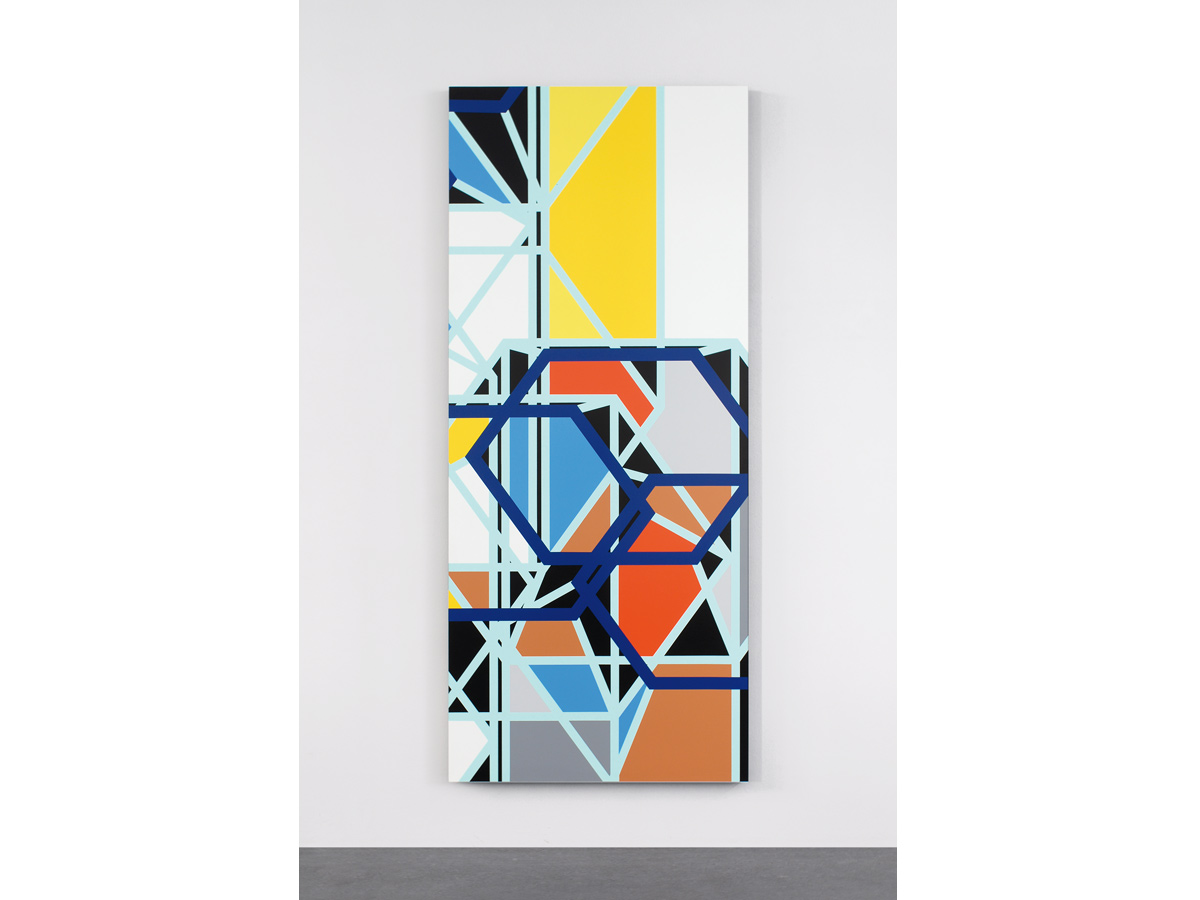 Sarah Morris
Sarah Morris, born 1967 in Sevenoaks, UK,
lives and works in London and New York.

Endeavor [Los Angeles], 2006
From Doors
Silkscreen on metal door panel
Size: 211 x 90 x 4.5 cm (83 x 35½ x 1½").
Edition: 15, signed and numbered on
separate label.

The work of Sarah Morris (born 1967 in London, lives and works in New York and London) is concerned with decoding the built environment. Focusing on the urban experience, her work explores techniques of communication - the relationship between signs and symbols and their referents in the physical world. The 1997-99 Midtown series focused on the architecture of Manhattan skyscrapers as signifiers of urban life and corporate power. Architectural qualities became de-emphasized and fragmented into glossy, color saturated grid paintings. While the titles of Morris´ works refer to the original buildings on which they are based, the images hover between representation and abstraction, between shimmering facades and composed color fields through a process of graphic reduction. Following the principles of single-point perspective, the sheer hard-edged vibrancy of the compositions and colors suggests cityscapes with looming planes of gigantic proportions. Endeavor [Los Angeles] shown here is inspired by one of the most renowned talent agencies in the city. It is a panorama that absorbs viewers and sparks a number of thoughts. How can one create a fictional landscape? What are the limits of an abstract reading? What is the relationship of the individual to the corporation? What is the nature of conspiracy?
EUR 15.000
print page
|
price request
|
back to Artists list